"I thought it was time to stop writing lyrics on scraps of paper", writes Jerry Dammers of one of the objects in 2 Tone: Lives and Legacies, "and buy a proper big book for my song-writing. Maybe these would never have seen the light of day if I'd written them on the usual scraps of paper."
The big book for song-writing – the song, incidentally, was the seminal Ghost Town – is on display at what is billed as the first-ever major exhibition in the UK devoted to the 2 Tone music sensation: 2 Tone Lives and Legacies at Coventry's Herbert Museum and Gallery is open until 12 September. The exhibition is lively and fun and contains so much social history, with a wealth of items from the 2 Tone area collected over the pandemic and put together in a way that makes you at once nostalgic and keen to learn more. The Specials, The Selecter and other ska-influenced bands such as Madness, The Beat and The Bodysnatchers have a place in the exhibition.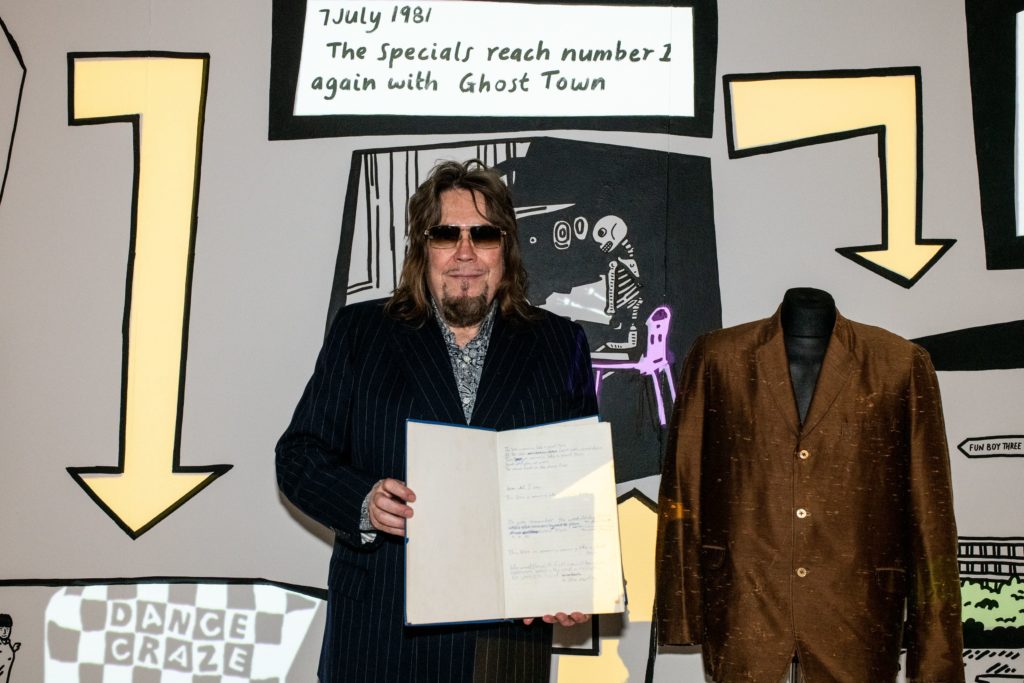 The early candid photos are touching: band members – friends – sit on the beach. No pretentiousness, no carefully-curated or self-referential art, but instead a look into real lives as they were lived. The photos, memorabilia and paraphernalia from later gigs are more than just items of fandom – they betray a real sense of the urgency of the times and the need for counter culture and music to be counted against the racism; the destruction of livelihoods and communities; the mass unemployment; the abuse – exhibition curator Martin Renolds spoke of how members of the National Front would arrive at concerts, to try to disrupt them by doing the Nazi salute.
There is a wall dedicated to the impact the 2 Tone era had on musicians ever since – Amy Winehouse is on there, who performed (Free) Nelson Mandela with Dammers and other artists in Hyde Park in 2008. There are items of clothing, some very frayed with time. The personal effects of band members act as a tribute to legends no longer with us – the saxophone displayed neatly in a display case is particularly affecting – but the highlight of the exhibition for me was the extensive personal collection of Jerry Dammers, in that his analysis of the times in which the 2 Tone label flourished provides vivid, authentic and meaningful social commentary: he looks back at his art school output and contextualises it for modern audiences, and this forms a kind of confessional writing. It's a timely exhibition for Coventry and for the world.
2 Tone: Lives & Legacies runs from 28 May to 12 September at the Herbert Art Gallery and Museum in Coventry. Image TOP: Two Tone Group © Toni Tye.