People make trite observations about contemporary art all the time. "My four year-old could have done that," they say. "Damien Hirst?" say others, "I could have come up with the idea of a shark in formaldehyde myself. I could have made all his works myself." And yet, pre-covid, these same people continued to flock to see contemporary art in galleries, and continued to buy contemporary art. Will that change?
A popular take is that great contemporary art is so appealing in that it forces you to consider yourself more thoroughly. This won't change in the post-covid era. You look at artworks and they look straight back at you. Are you soulful? Facetious? Remorseful? Embittered? Nothing like a contemporary artwork to administer tacit criticisms.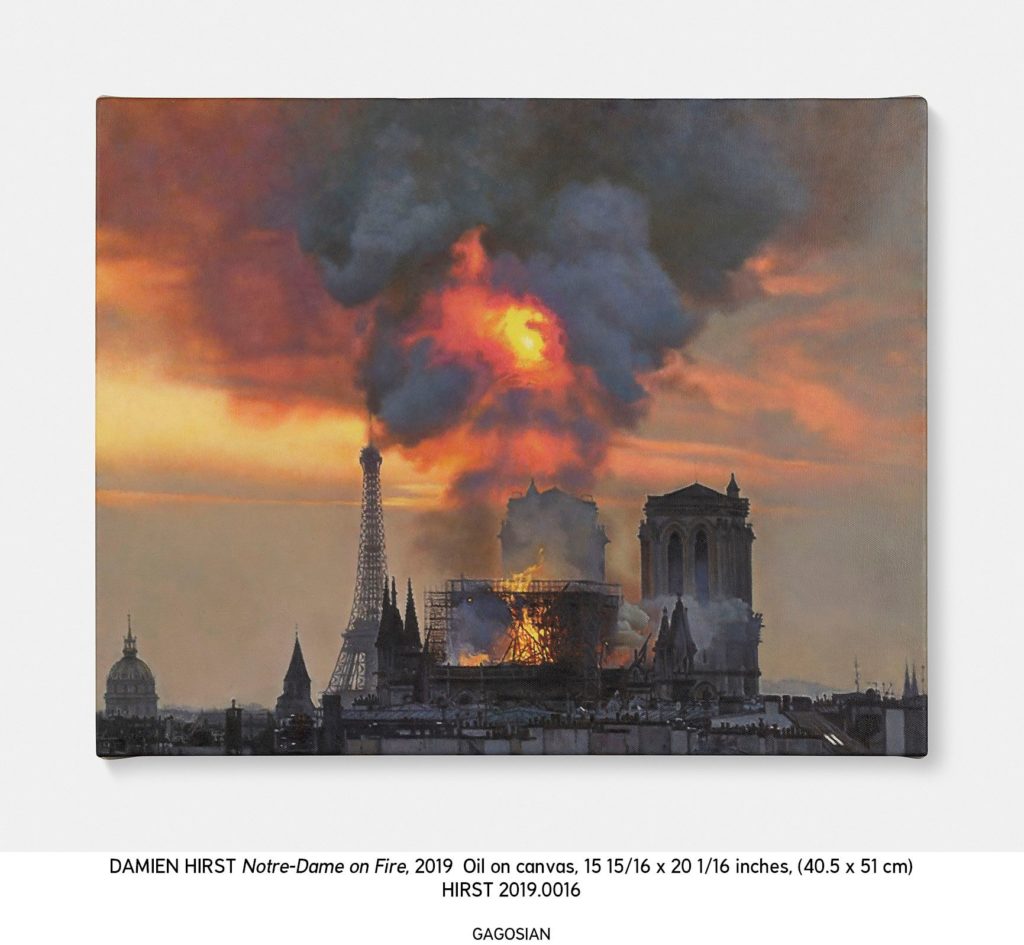 Damien Hirst takeover at Gagosian, London
The Gagosian's Damien Hirst takeover on London's Britannia Street opened on April 12 to coincide with the lifting of UK lockdown restrictions, with Fact Paintings and Fact Sculptures, and contains new and old works from Hirst's prolific output: 41 works, ranging from 1993 to 2021. It will be open for a whole year, with Hirst as master of ceremonies: here he is both artist and curator. There'll be different artworks, by Hirst, on rotation, throughout the year.
This in itself is unusual. Then there's the joy of being able to position yourself among the artworks. You can walk about and see art, up close, and stand besides it. Lots of it you may recognise from before – Hot Love (1993) is particularly striking – while other pieces you almost certainly will have missed in the intervening time. I found myself looking at pieces like The World is Your Oyster, noting the date it was made, and thinking back to what I was doing in 2007, and how much – or how little – I'd changed as a person. There's a whole nostalgic element to seeing these pieces: thinking, especially, of people you've missed during the pandemic and what their reaction would have been at the time in which the pieces were made.
Fact Paintings and Fact Sculptures: Hirst triumphs
Of the Fact Paintings and Fact Sculptures pieces, the oil paintings are particularly remarkable: they really make you stop in your tracks and peer closely at them. They are mimicking colour photographs and are immaculately rendered. A butterfly's brief rest on a flower (Papillo palinurus in Achillea millefolium, 2009, oil on canvas) is astonishingly transient enough to see in real life; let alone through the medium of photography, so this oil painting's permanence makes the mind buzz a little. This is nothing new but after months of lockdown and galleries being closed, you'll marvel at them. Is that not the joy of looking at an old master?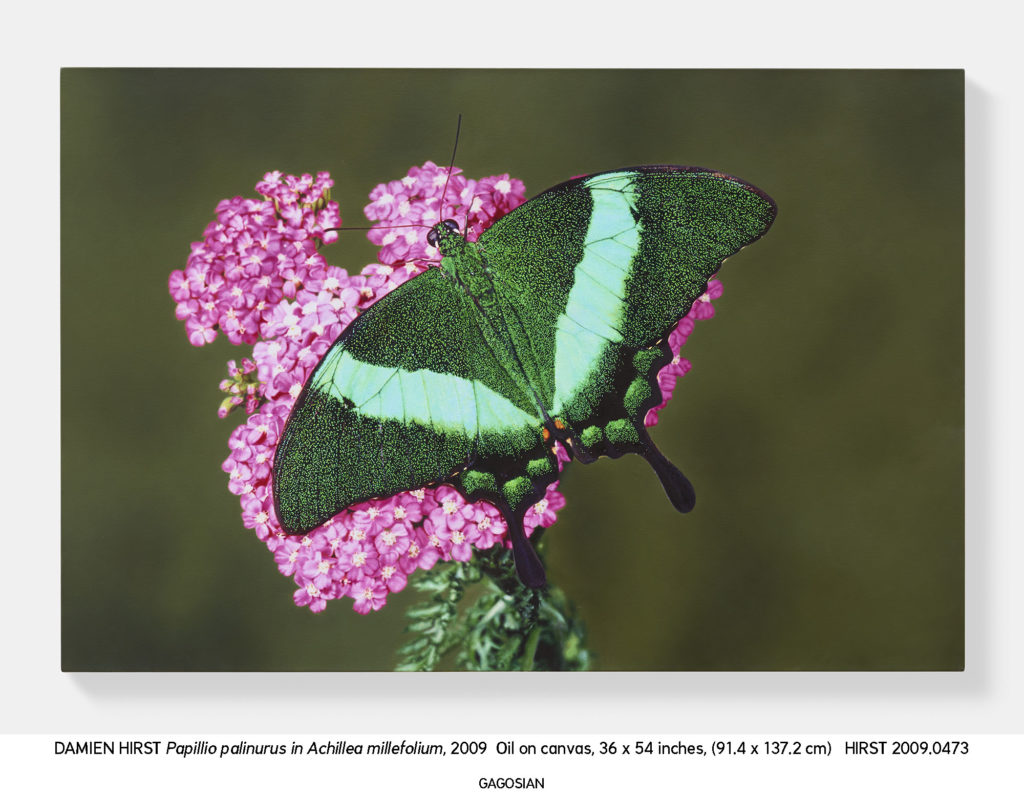 Similarly, the 'Fact Sculptures' invite contemplation anew, post-covid. Public School Tosser (2006-2020, mixed media) juxtaposes rubbish bags with jewellery cases. Perhaps you'll feel a surge of annoyance; perhaps you'll feel the quiet hum of apathy; but you'll feel something and be left questioning.
All in all, the Damien Hirst takeover leaves you, I'd say, with more questions than answers, as any exhibition worth its salt ought to.
Damien Hirst: Fact Paintings and Fact Sculptures open from April 12, 2021 at Gagosian, 6-24 Britannia Street, London. Image top: Damien Hirst Self-Portrait as Surgeon, 2007-2008