As well as the devastating toll on human life, the pandemic has caused a lot of disruption. From job losses to digital chaos, organisations have tried their hardest to ensure they are equipped for the new normality of working from home. Where many in the corporate world weren't technically prepared, the charity and not-for-profit sector were even further afield. A growing concern even before the pandemic has been ensuring it has a digital presence. This is difficult when 63% of charities are without a digital strategy and 75% have few digitally skilled people employed as staff.
In this article, I will explore the lessons we have learned supporting not-for-profits in over twenty countries with their digital strategies throughout the pandemic. The key takeaways I'll share will be around why having an authentic story, told digitally, will help organisations stand out, building digital capacity and the importance of prioritising digital fundraising.
Authentic storytelling matters more than ever
In a time of a crisis, compelling stories play an important role in enabling organisations to stand out. During COVID, everyone, no matter how big or small they are, had a unique story to tell about how their organisation or life had been affected. Expressing what you and your organisation were going through became essential because being authentic with your audience and those supporting you became a top priority.
Telling an authentic story remains important now that we start to move towards recovery. So, how can organisations do this effectively? A key first step is finding your brand's individual voice. The most important things happening both to your organisation but also in wider society need to be reflected in a personal way, one that suits the organisation but is also contextual to what is going on. Commenting on something in an inauthentic way doesn't constitute a positive movement. However it's important no matter what your background that if you can voice an authoritative, viable opinion that's in the best interest of your audience, you do so.
Audience and supporters are what drive a not-for-profit or charity forward, so understanding exactly what they are engaging with and standing for gives you a more rounded basis to utilise for your brand message and story. It's important for organisations trying to better connect with their audience – especially in times where we are far apart – that they ask themselves who they are speaking to, why and what format they want to speak to them in.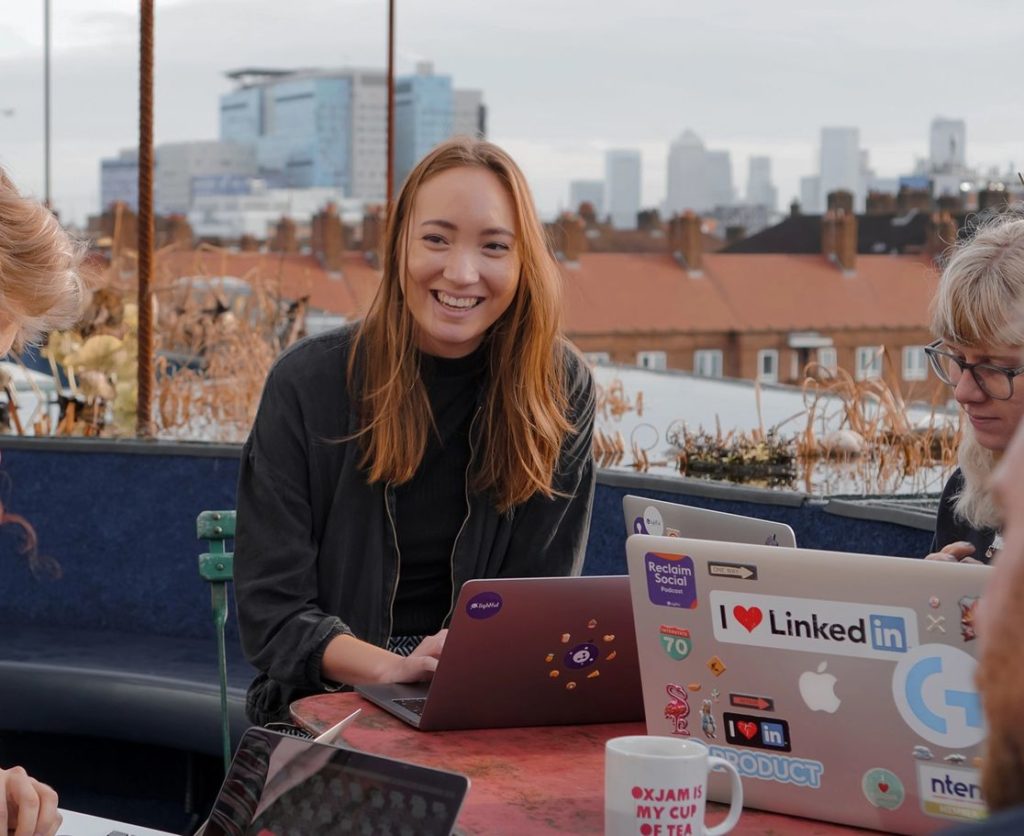 To build digital capacity, remain flexible and responsive
Building non-profits' digital capacity (i.e. the team's digital skills capabilities) is an important part of their growth. This is the case now more than ever as the world turns to digital more aggressively than before, while many purpose-driven organisations are finding their services more in demand due to the crisis.
While essential, building digital capacity isn't always easy, especially if you are working with a team with a variety of levels of digital understanding. The most important thing when building a digital capacity is remaining flexible and responsive. Flexible methods of delivery such as virtual training and providing insight on communicating and fundraising digitally are extremely valuable as the industry becomes multi-faceted.
With digital there's an opportunity to reach a variety of different communities. Digital now means you're not tethered to one specific location even if your work is very localised – so no matter where you are, there is an ability to reach everyone. Expanding to new communities means organisations need to be able to adapt but still be authentic with their messaging. Your audience needs don't fit one size so again flexibility can make the relationship by offering support in a way that works for the users. Remaining responsive to the different needs that arise – dependent on the community – is a key factor in how an organisation can grow their digital capacity.
Digital fundraising has become a necessity
Since the start of the pandemic the demand for charity work has risen and with expectations that digital fundraising will be upheld, it's encouraging to see people are still engaging and supporting their work. The lack of physical events made digital the most prominent tool for fundraising and essentially a necessity throughout the pandemic.
We are entering a post-Covid "hybrid" era that combines digital and in-person engagement. With all the ways we interacted with technology in every aspect of our lives last year, the need for a digital approach will always be required, whether that is to run alongside in-person events or instead of them. What's more, there are expectations that virtual-first events, engagement and fundraising continue, given it breaks down barriers and provides greater accessibility and opportunity. Digital needs to remain as high on the agenda as it was during lockdown.
As the charity sector has navigated through the pandemic, there is no doubt that it has learned a lot when it comes to digital. Accessibility to the audience has been a key challenge to overcome, and many charities have identified the importance of telling their story online, expanding digital capacity and enhancing digital fundraising abilities as essential ways to stay on top of demand during the pandemic. Moving forward into a post-COVID era, the industry needs to continue building their digital strategies so that the sector can truly take the plunge towards true digital transformation, keeping up with every other aspect of our lives.
Vinay Nair, CEO and co-founder of Lightful. Images © Lightful