British actor Russell Tovey has teamed up with Sotheby's for the 'Contemporary Curated' auction in London, which will be open for bidding  from 6-13 April. Together with specialists from Sotheby's Contemporary art team, Tovey has handpicked a personal edit of works from the most established to emerging artists, bringing a fresh perspective to the contemporary series which is now in its tenth iteration. With a combined estimate of £3.8-5.3 million, this is the most valuable 'Contemporary Curated'  auction to be staged in London.
Russell Tovey (b.1981) grew up in Billericay and Romford, Essex. As a young child, he was a collector of "things", from  coins to stamps, fossils and minerals. His love for cartoons and comic books paved the way to his interest in Pop Art as a teen, admiring artists including Peter Blake, Keith Haring, Andy Warhol and Roy Lichtenstein. Tovey's 'Contemporary Curated' edit is set to include pieces by a diverse roster of established artists alongside lesser-known names: from Damien Hirst, Yoshiomo Nara, Wolfgang Tillmans and Andy Warhol to Shirazeh Houshiary, Jon Rafman and Katharina Fritsch.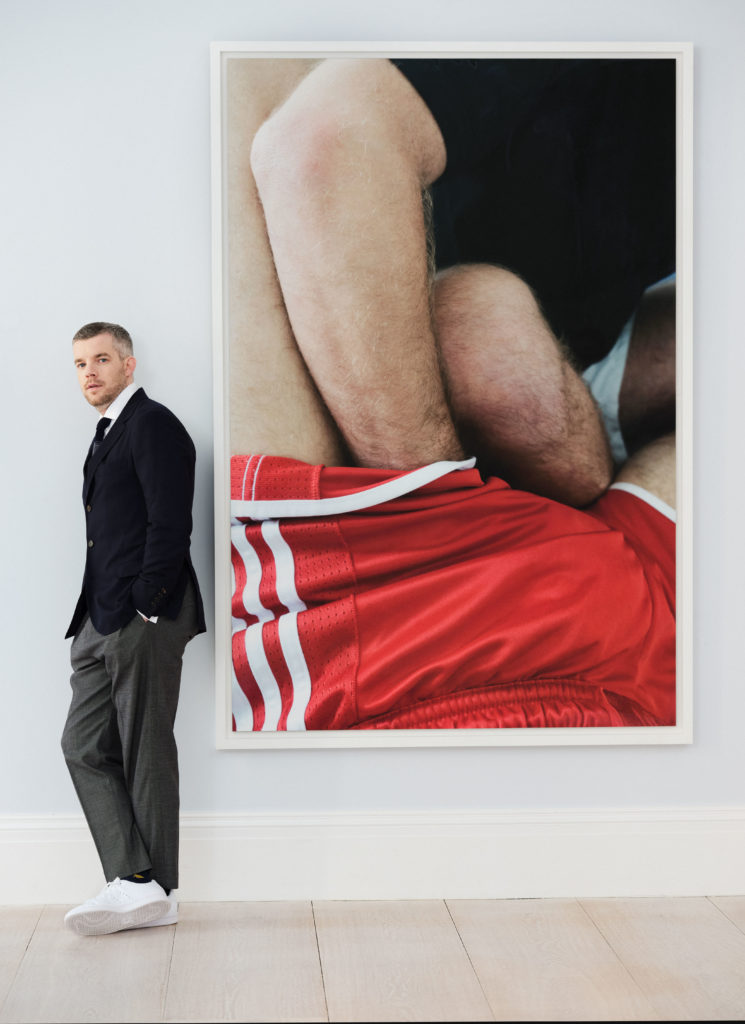 Tovey is most well known as an actor, rather than a curator, appearing in The History  Boys, Years and Years, Being Human, The Good Liar, Looking and The Sister.
The value of art
"I'd never call myself an art expert, and I'd rather say I'm an art geek – someone who  wants to tell stories and hear stories back to truly connect and understand one other,  and our history", said Tovey in a statement via Sotheby's. "The art world can feel like a member's club to so many, but it isn't, and  it shouldn't have to be, because art is for everyone. It can make everything feel better and it's so accessible – there are many museums and galleries that are free to visit, you  can wander into any auction house, there's public art, and even social media plays an  unequivocal role in platforming established and new talent. For me, being around art stops the blues, especially over this past year. And if through my enthusiasm for art, someone else can learn something, then that feels very rewarding."
Future goals
Tovey has been building his own art collection for over twenty years, which now comprises over three hundred pieces in total. His two major goals in life are to purchase a small flat in London for emerging international artists to use for three months rent-free, and he hopes to one day build The Tovey Foundation, which would exhibit his collection on rotation.  
Sotheyby's April edition of Contemporary Curated in London, guest curated by Russell Tovey, runs 6-13 April. Image top: TRACEY EMIN  My Favourite Little Bird, 2005 (via Sotheby's)