Name one industry that hasn't been hit by covid. For anyone who watches the modern world it's been fascinating to see the ways in which people, companies and institutions have adapted and how agile they have been to radically changed — and continually changing circumstances.
One sector that took a huge blow was the community of galleries and museums. They, after all, almost by definition, rely on the presence of people to see their treasures, appreciate their art and, importantly, keep the tills ringing in their cafés and gift shops. The UK is lucky: in 1998, the then-chancellor, Gordon Brown, announced a £40 million grant to allow the great galleries and museums to abolish entry charges. This was heaven-sent news for venerable institutions like the British Museum and the National Gallery, and it has certainly changed the culture and habits of visitors. We can now 'pop in' to see the Parthenon Marbles or the Rokeby Venus without feeling we should commit to a long stay for which we've paid. In an era of declining attention spans, this is perfect positioning for cultural mavens. Art on your lunch break, a quick injection of the glories of the past. The model of "quick culture" will not suit every institution, many smaller institutions reliant on entry fees continue to struggle, but the consumable 'walk-in' nature of culture is here to stay.
The disappearance of footfall was, therefore, a massive challenge. It was heartening to see how quickly houses of culture responded and evolved. YouTube lectures and webinars sprouted like wildflowers. Of course they were of mixed quality in the early days, but the outpouring of pure content was a tonic to a public locked away in isolation. Very soon, virtual tours and exhibitions were created and curated, allowing people with long-booked tickets to get at least some recompense for their outlay of money and anticipation.
Once the most stringent level of lockdown was relieved in the summer, however, real life experiences became possible again. I was fortunate enough to visit Tate Britain's Aubrey Beardsley show, billed as the largest exhibition of the Victorian illustrator's drawings for half a century. The gallery had clearly put a great deal of thought into the safe management of visitors. Masks were required, of course, and we were admitted for strictly controlled time slots to allow some degree of physical separation.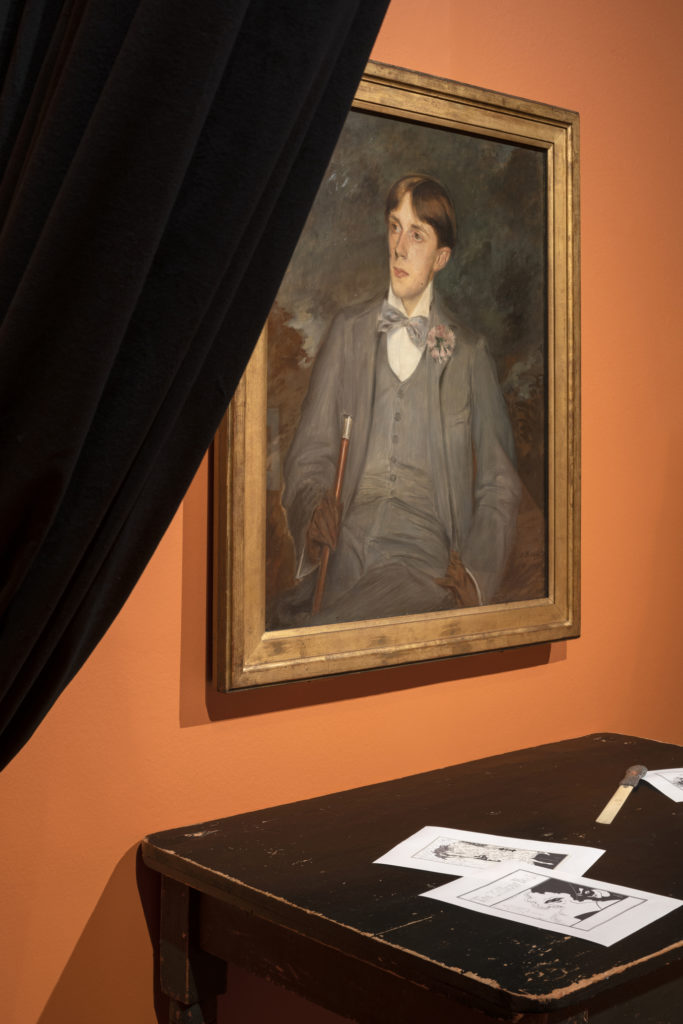 The timetabling and the mask-wearing were minor inconveniences (and who was to know that we would become so used to face coverings within a few months?). But the restrictions brought with them their own advantages. It was possible to spend some time face-to-face with the drawings — some of them were small, tightly inked jewels of erotic strangeness — and an innate sense of politeness and consideration kept the crowds moving in a slow, stately fashion so that progress round the works could be made.
The atmosphere was subtly different from a pre-covid exhibition. There was a slight claustrophobia, perhaps, but also a new intimacy, a sense of being alone with a picture and somehow thereby in the artist's own world for a moment. It was as if Beardsley had beckoned you in to view his latest sketch, then sent you on your way after a polite stay. The accompanying labels were carefully written to give as much information as possible without being overpowering, assuming that the reader was cultured but might not necessarily be familiar with the artist in any depth.
So we wove our way through Beardsley's brief but frenetic career (he died at 25, of the tuberculosis which had plagued him since childhood) and saw his artistic development and the sudden flaring of his fin de siêcle fame, before being shown how he had influenced other artists and the ways in which he had been regarded and interpreted throughout the 120 years since his death.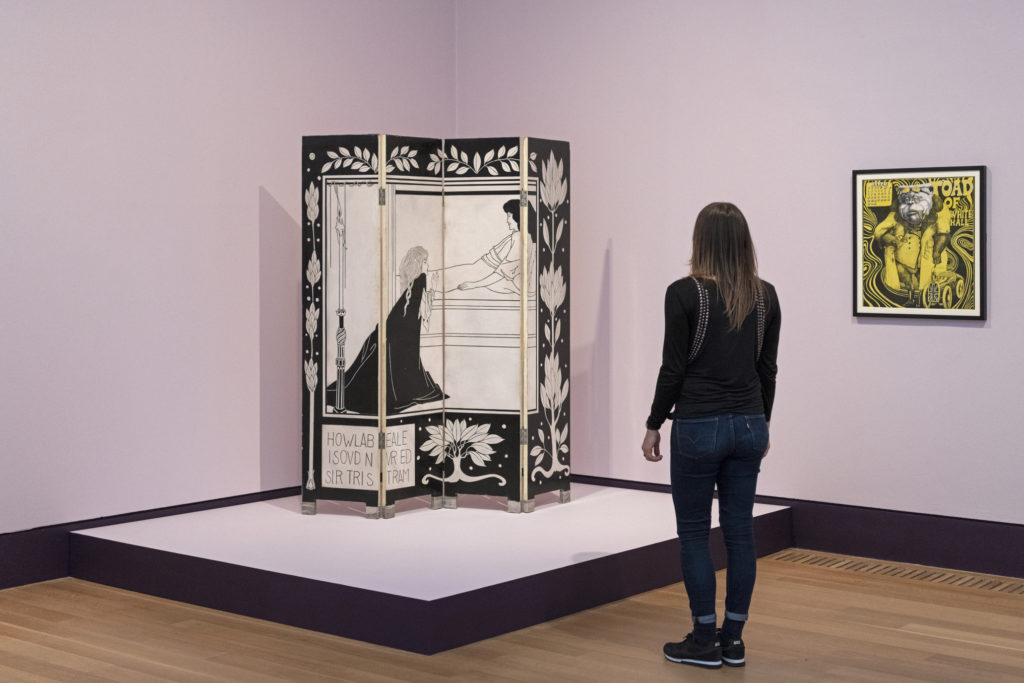 It was a first-rate exhibition, curated by Caroline Corbeau-Parsons, and I came away with a new appreciation for Beardsley's skill and craft. He is not for everyone, but I love the strange, contorted, dreamscape of the ink drawings, and (as the gallery will have hoped) duly spent quite a bit of money in the shop afterwards. For me, it was a perfect adaptation to circumstance, not only overcoming the restrictions but making a virtue of some of them. Time will tell whether some of the lessons filter through to the post-covid world.
There is, however, a greater point than this. It was not simply about seeing some pleasing pictures over the course of two hours (I checked my watch: it really was that long, though it barely seemed it). What was significant was the maintenance of an opportunity to take an old collection and make it strike a chord of relevance. In the case of Beardsley, the exhibition traced his influence through satirical drawings of Gerald Scarfe and others, and highlighted the 1960s revival of the Spirit of Decadence: look at the dense lines of Klaus Voormann's cover art for The Beatles' 1966 Revolver, and you see instantly the hand of Beardsley, his taut pen strokes and crowded scenes.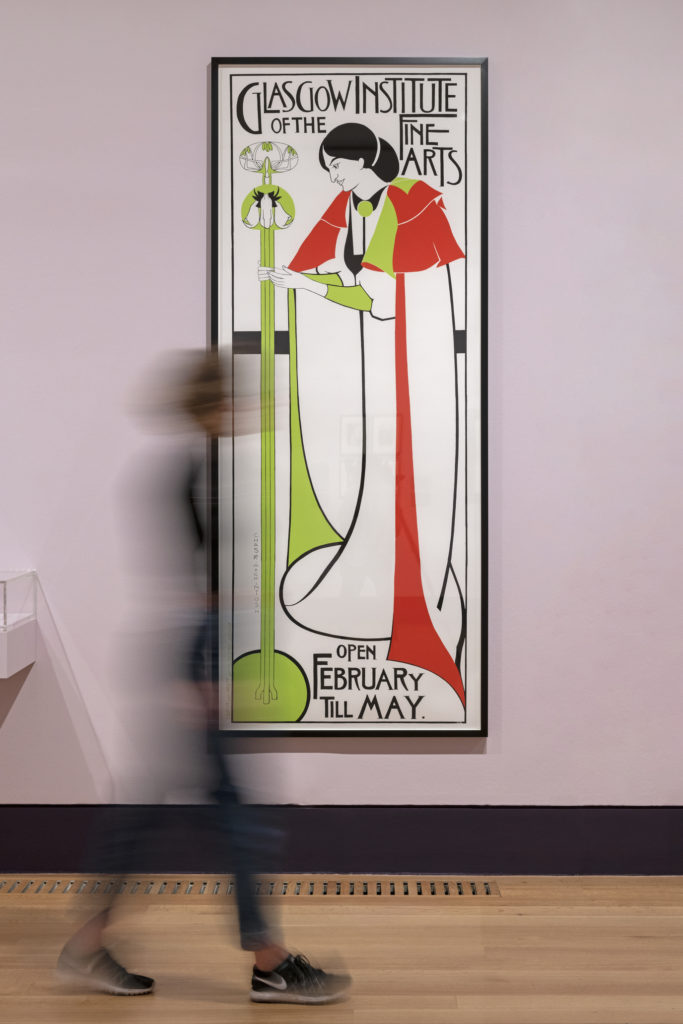 This, surely, is the 'added extra' part of galleries and museums. The thought-provoking parallels which teach us not only about history but about the present day and about ourselves, as lovers, consumers and even patrons of art. The designer Alexander McQueen said that where you come from "makes you what you are today. It's DNA, it's in your blood." Cultural institutions remind us of that or teach us fresh, and their ability to connect with their audience, even when it seems at first as if their very modus operandi has been taken away, has been a vital lesson of the pandemic. It will surely inform their development over the next years and decades. After all, they are just remembering that this too is now part of where they come from, like the rest of us.
Top image: © Tate photography