"I never wanted to be an artist," says Dora Maurer, "I wanted to be a gardener or work in the forest." Fortunately, she did become an artist, one now recognised by the Hungarian Cultural Centre with their exhibition featuring eight disciples of her wonderfully unordered and expansive discipline.
A creative dynamo, Maurer's portfolio is the gamut of the 'visual experiments' she taught as a guest professor at Budapest's College of Applied Arts (now Moholy-Nagy University of Art and Design) between 1987 and 1991. Her works incorporate the flux, rather than the specific dialogue, of Hungary's 20th century history — though they have robust and defiant individualist voice. She employs photography, film, music made "not as a musician but as an outsider" and, most memorably, signature overlapping colour palettes and shades; all of which would have made her recent Tate Modern retrospective a deserved and timely amplifier rather than ethereal glimpses the pandemic regulations gave us.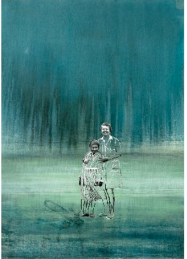 However, the art her work inspired might be less transient. At the launch of the exhibition at the Hungarian embassy in Belgravia, her eight disciples — Maria Chilf, Marton Cserny, Attila Csorgo, Tamas Jovanovics, Barbara Nagy, Zoltan Szegedy-Maszak, Andras Wolsky and Andras Zalavari — praise her "diversity" and "open teaching style", thanking her for driving them to work in total conviction and crediting her dedication to finding and running with new methods; an advocacy she seems to have carried with a mischievous sense of anarchy.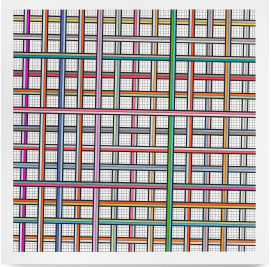 These disciple works set to be displayed in London were born outside of the most recent controversies over Hungarian prime minister Viktor Orban's homophobic and discriminatory laws against LGBT representation. Nevertheless, the artists are clear that the work on display is unafraid and independent. "The work has no expectations or limitations" in this regard, says contributing artist Attila Ledenyi. In terms of expression, he believes Dóra Maurer and her disciples would probably be "the riskiest" show you could put on when it comes to Hungarian art.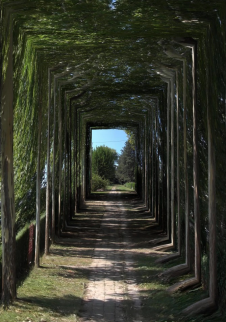 Arguably, for Ferenc Kumin, the Hungarian ambassador to London who addresses the preview, the risk lies in the "culture war" that the backward policies of Orban's Fidesz party have been accused of instigating. Kumin will rightly be hoping the works on display, first at the embassy and then later at Covent Garden's David Kovats Gallery and a subsequent venue in Hoxton, will provide a valuable cultural bridge during the centenary of Hungary's diplomatic mission to the UK: a time to remember the importance of plural, not persecuting, political and social dialogues.
It is in this context that this exhibition works. As the erudite Mate Vincze, director of the Hungarian Culture Centre, explains: art leant on by politics doesn't work. As a former Soviet satellite, Hungary, and her artists, know this. Dora Maurer's legacy lies in the latitude she gave to pupils in Hungary and around the world. The importance of expression, diversity and inclusion is permanent in art and in society but that does not mean it doesn't need to be stated. The transcendent quality of the work that the artist who wanted to be a gardener has helped inspire, shows the potency of the seeds she has planted.
Hungarian Culture Centre London
The Disciples exhibition can be viewed by private appointment while at the Hungarian Embassy, 35 Eaton Place. It will then be open to the public at David Kovats Pop-up Gallery 28-32 Shelton St, London WC2H 9JE from 12 August – 19 September 2021.