The function of the arts in the modern age should be to make life better for as many people as possible, some would argue. Gone are the days of Renaissance patrons supporting Old Masters and their studios for pieces to be coveted in private collections: instead, governments may look to fund arts projects which will improve lives on a grand scale. That said, the musical composition "ICE" written by composer Cecilia Damström and performed by the world's first carbon-neutral symphony orchestra, the Lahti Symphony Orchestra, is by no means a melodious crowd-pleaser: the piece—which can only be heard in places threatened by climate change and rising sea levels (100 cities, by their count)—jars and juts its ten-minute course through eerie strings and the trepidatious-sounding plucking of a harp. If you live in one of the 100 cities, you can hear it here.
A serious issue is highlighted by the selective availability of the piece: if climate change is not curbed, rising sea levels threaten to drown several coastal cities by 2050. The problem, say the Urban Climate Change Research Network, the World Economic Forum, OECD and Climate Central, is global and affects many cities from Jakarta and Sydney to New York.
"ICE" is a part of Lahti's European Green Capital year 2021 programme; Lahti is the first city from Finland to be awarded the honorary title.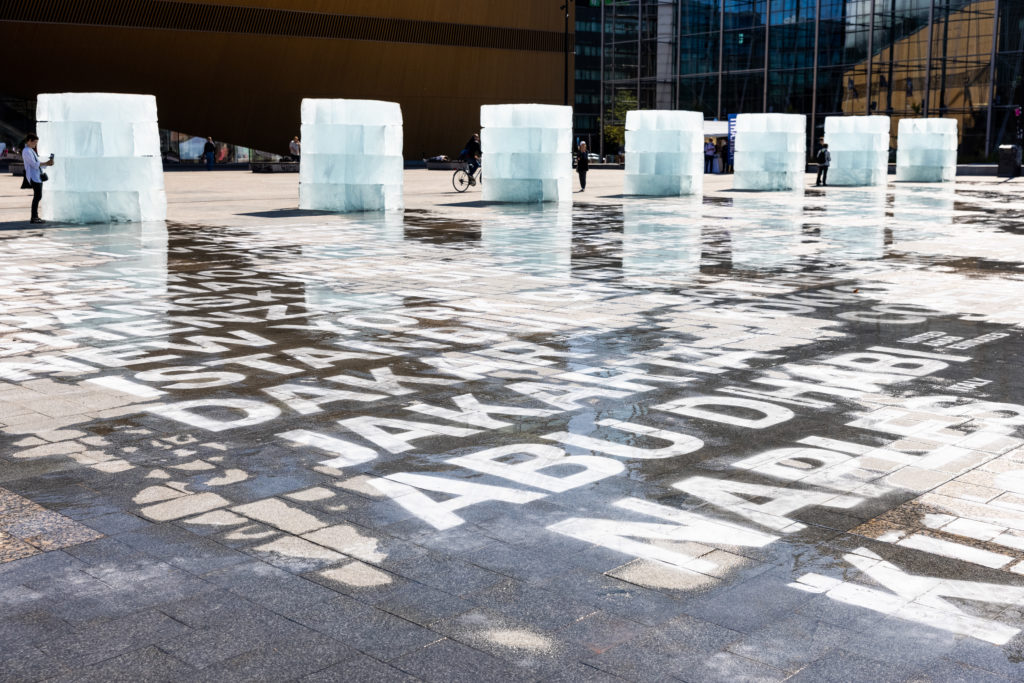 The title "ICE" refers to the In Case of Emergency emergency tag. The piece ends with a glimpse of hope: during the last seconds, the harp heard at the beginning can be heard again; finally, a small bell rings as a reminder that there is still a chance to influence the future.
How does Lahti fare generally as a green city? The municipality boasts multiple actions taken to cut emissions from energy production, transport, housing, and other consumption to combat climate change: yes, the city has a population of only 120,000 people, but their footprint is made lighter by initiatives like having banned coal in 2019.
Through this piece I wanted to express how global warming as well as the collapse of ecosystems is destroying the Earth's beautiful glaciers. The heart of the Earth is fighting for its existence through each beat.

Composer Cecilia Damström
The climate is in an undeniable state of emergency. The role of European cities in halting climate change is significant; slowing down climate change requires rapid action and commitment to carbon neutrality targets. That is why Lahti has set its carbon neutrality targets for 2025.

Mayor of Lahti Pekka Timonen
How does an orchestra prove its green credentials? The Lappeenranta–Lahti University of Technology (LUT) calculated the orchestra's carbon footprint and found that, since 2015, the orchestra has been consciously managing its energy, water, waste, and travel. The orchestra won the international Classical: NEXT Innovation Award together with LUT University in 2018.
I.C.E. can be listened to here. Image TOP: Lahti I.C.E.