The tourist sector has been strangled by the pandemic and is in crisis: but some are still making plans. Lithuania Travel, the Baltic state's national tourism agency, has produced a new map to entice visitors to the country's attractions when covid restrictions are relaxed.
"While global travel is still limited, there are new unusual routes being created by various countries to entice visitors when the world opens up again," Renatas Norkus, the Lithuanian ambassador to the United Kingdom, told CulturAll.
"I am delighted that Lithuania Travel came up with a wonderful idea of a Magical Map which allows everyone to travel virtually to Lithuania and explore the supernatural secrets hidden in all corners of Lithuania only known to the locals."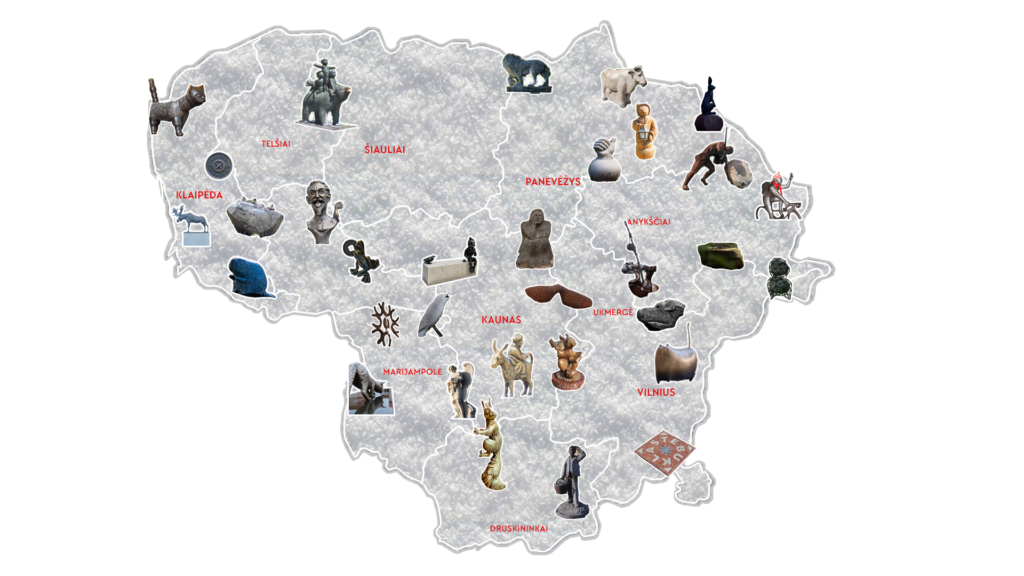 The campaign is based on Lithuania's identity as Europe's last pagan nation, and features more than fifty magical sculptures, objects and places which are reputed to grant wishes to those who visit them. Local legends say that should one have a special wish, visiting some of these landmarks could help that wish to materialise, says Norkus. Whereas others could serve as a source of physical and emotional strength, as well as help with the process of healing.
The Miracle Tile is a legendary tile in the Old Town of Vilnius, the capital of Lithuania, with the inscription that says Stebuklas (Miracle). Visitors walking by the Cathedral Square need to stop on the tile by the bell tower and make a wish. Although the artist created the tile with symbolic meaning in mind, people gave free rein to their imagination and attached different rituals to it: some believe the tile will grant the wish if a person spins around while standing on it, others say one needs to jump up and down for the miracle to happen.
Another of Vilnius' magical attractions is the 'Lucky Belly'. Visitors who wish to court success should look for a 40 cm diameter bronze bas-relief of a large stomach in the city centre. The piece of art is located on the wall of the Novotel Vilnius Centre. It depicts a fragment of a chubby male belly tied with a ribbon. The magical powers of the sculpture originated from an old legend about a 19th century mayor of Vilnius who once visited a poor family with two successful sons, a merchant and a jeweller. When asked about the success of her sons, the mother told the mayor she used to caress the merchant's belly and the jeweller's hands, saying "only caressed things can grow". So visitors rub the belly if they want their business endeavours to succeed.
Further afield, A witch sculpture with breasts of different sizes and an owl on her shoulder stands on the Witches' Hill in Juodkrantė, a village on the Curonian Spit in the south of the country. It is believed that the sculpture can grant visitors a child of their desired sex.
On a more prosaic note, The Detective is a sculpture unveiled on Criminal Police Day to commemorate the officers of the criminal police and their usually unsung but important duty. Like many sculptures in Klaipėda, Lithuania's main port town, this one has a secret too. The cloak of the detective has a hidden badge that brings peace and success.
These attractions have been brought together under Lithuania Travel's slogan "Real is Beautiful", reflecting the country's strong tradition of folk mythology but attempting to appeal to visitors' innate optimism and curiosity.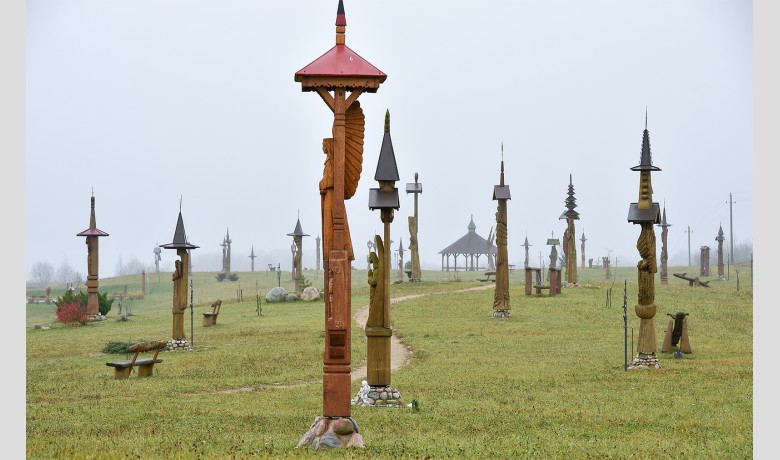 Tourism represents around 7% of Lithuania's GDP in normal times, with around 1.5 million people visiting the country each year. The largest numbers come from Germany, Belarus and Russia, though domestic tourism had also been increasing before the pandemic. Like every tourist destination the Baltic State has suffered over the last 11 months. A NATO member, Lithuania has also had to contend with continually strained relations with Russia, often expressed in tit-for-tat diplomacy — an anathema to good tourism.
However, the Lithuanian ambassador remains optimistic: "Last year was incredibly difficult to many but looking around and seeing how supportive and caring people are and how quickly we can come together as a team just proves to me that everyday magic surrounds us at all times and all wishes just might come true if you believe hard enough."
The map can be found in full at Lithuania Travel's website, which also details the current covid travel restrictions.
Image top show's Lithuania's Trakai Castle