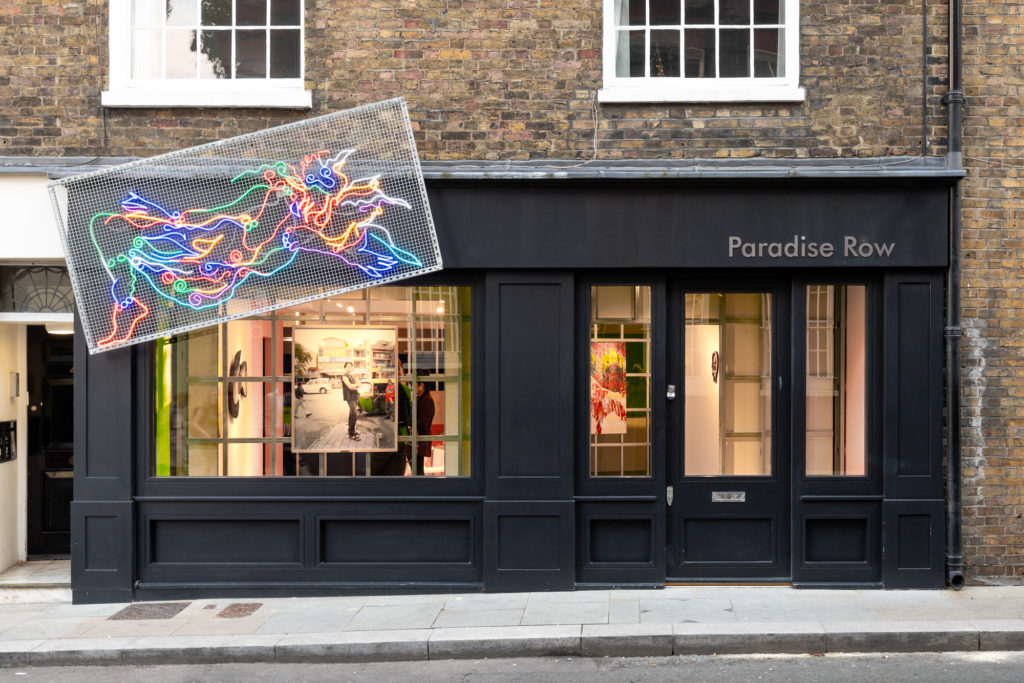 Paradise Row Projects launched in September 2021 with their first exhibition, Hawala, curated by Shezad Dawood. This one-year, not-for-profit curatorial incubator aims to showcase outstanding projects from across London, the UK and the world with one specific goal in mind: raise funds and awareness for specific, urgent, social, and environmental needs.
This first edition presents artworks by London-based artists of South Asian descent including Sunil Gupta, Chila Kumari Singh Burman (who last year covered Tate Britain's façade in neon Diwali lights), Haroon Mirza, Shezad Dawood, Anousha Payne, Haroun Hayward, Jasleen Kaur, and Rithika Pandey.
The name for the show, Hawala, comes from an informal and decentralised system of money exchange based on trust and use of ledgers, that has been utilised by South Asian domestic and diasporic communities. Part of the conceptual point of the show is the contrast with blockchain's decentralised structure and functionality of digital ledgers that serve to mitigate the need of trust.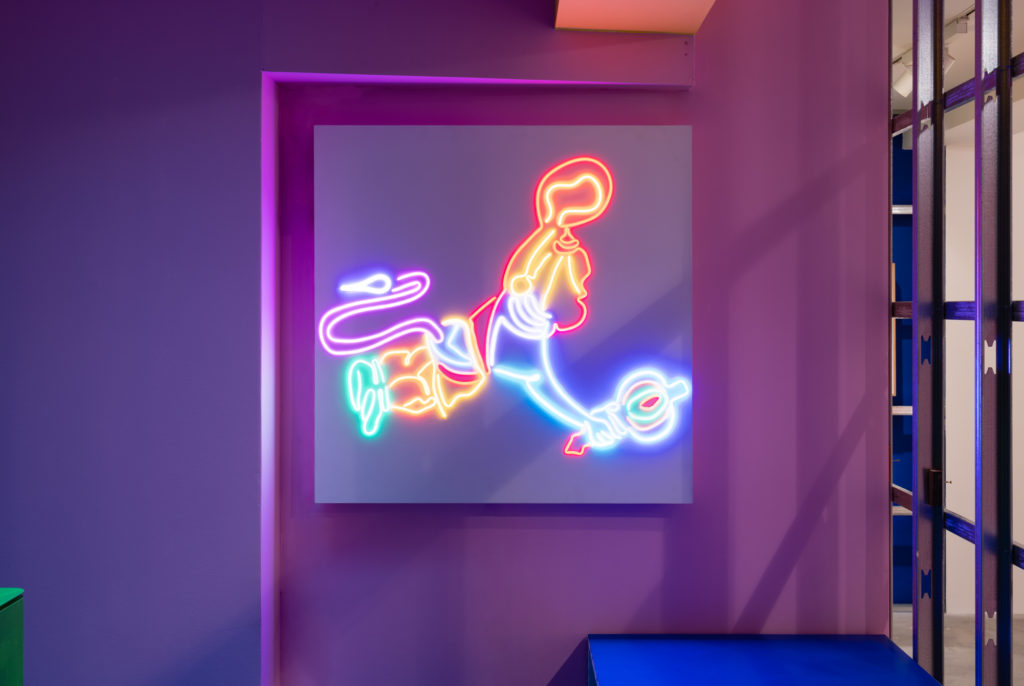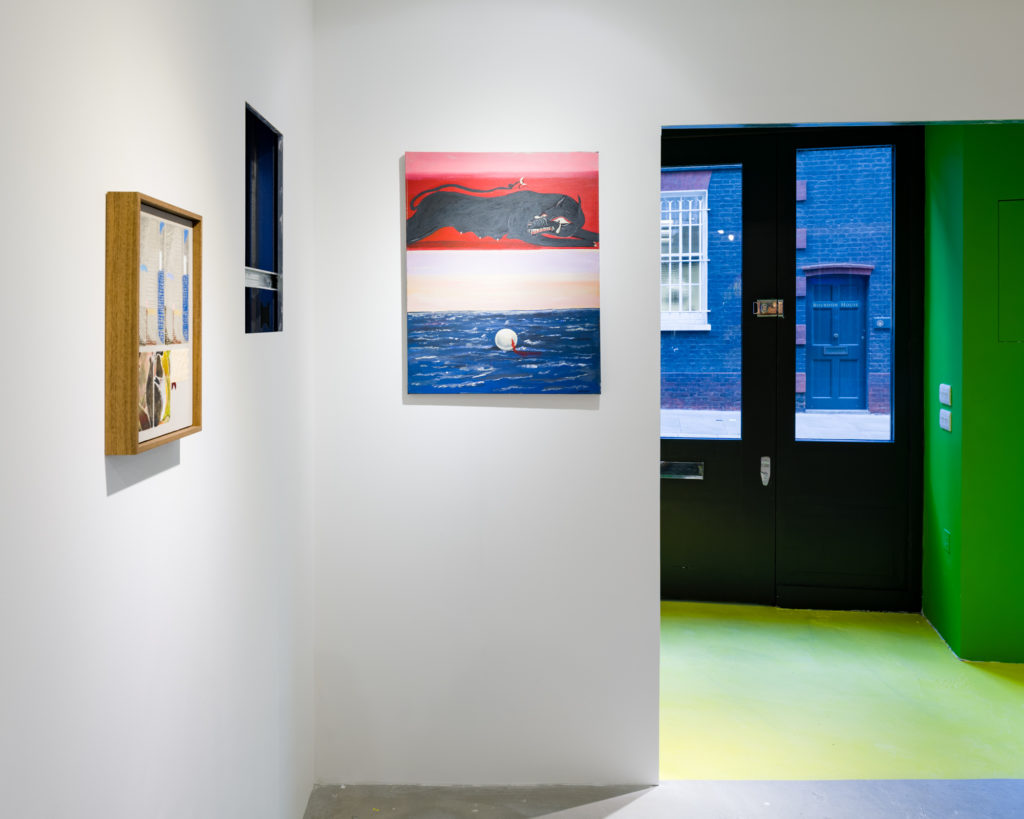 The show and curator explore the dialogues between specific dualities, from hawala compared to blockchain, to a real life exhibition in real life contrasted with an exhibition presented in a metaverse. Inside the physical space where Hawala is presented, BIK Productions present The Mangrove Institute of Contemporary Art (MICA). A digital land that lives in 'Somnium Space's' metaverse and accessible only by tv and a virtual reality headset. Inside the metaverse, the user/visitor can explore MICA's building where artworks from Hawala are presented in the walls. I encourage anyone visiting the exhibition to try the headset and give it a go. It is truly the best way to understand the inception of an exhibition inside an exhibition (or a gallery inside a gallery).
Participating artists and Paradise Row Projects will donate 20% of each sale of IRL work to the NGOs previously selected by the curator and artists participating. Additionally, Paradise Row Projects, a registered Community Interest Company, will be donating all profits from the IRL exhibition to the NGOs. At the same time MICA, which comprises the artworks, the building and the custom-built environment, will be sold as a single NFT during Frieze Week in London. Initial proceeds from the NFT sale will be split 50/50 between the artists and the NGOs, after costs.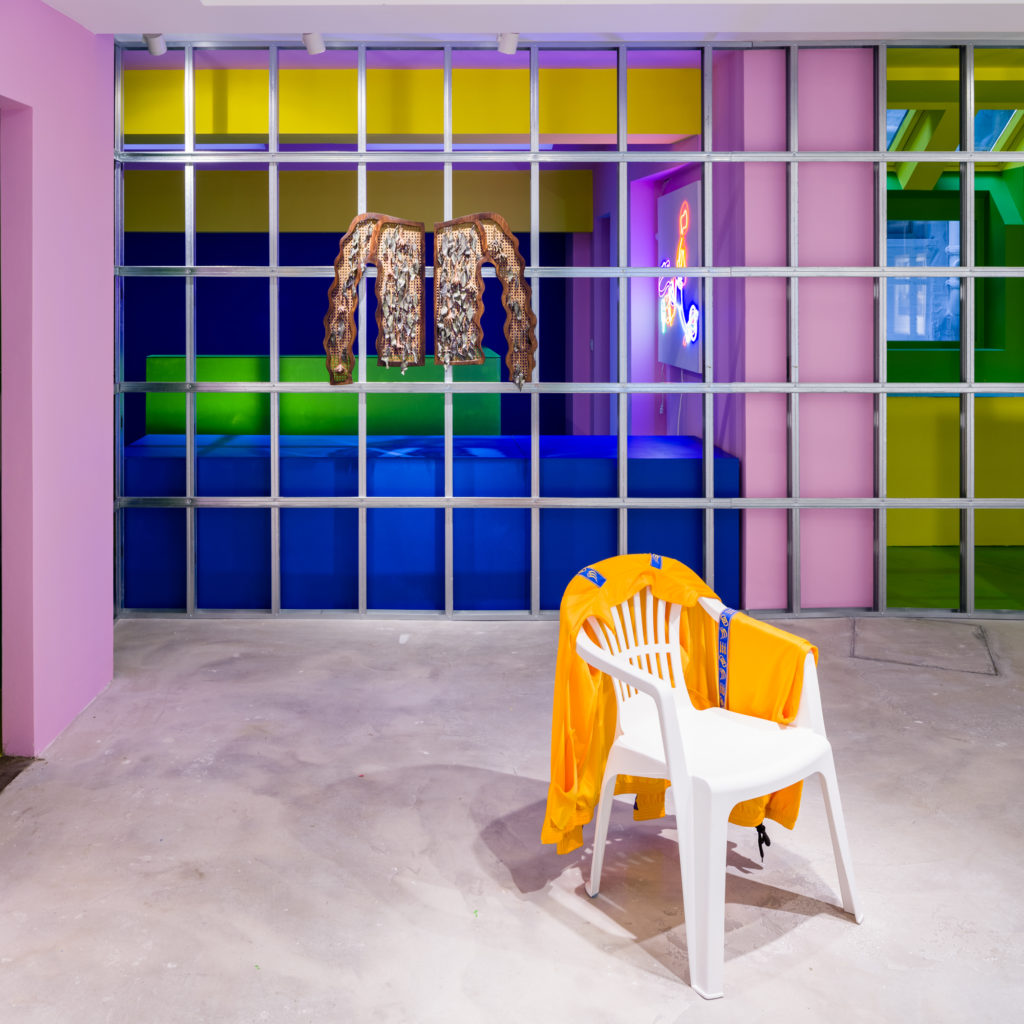 Paradise Row Projects, without any doubt, understands the contemporary world. Not only by selecting creative and outstanding artists that present fresh views and proposals, but also by creating this innovative format to promote the arts, new technologies and ways to fund important causes.
The exhibition will run until 29 October 2021.
https://paradiserow.co/