Before 2001, I don't suppose Afghanistan was a country on many people's minds. Insight into the country with a GDP of just $4billion was distinctly nuanced: Foreign policy wallahs were by then picking over the bones of the disastrous Soviet presence (the mujahideen had even been good guys in 1987's Bond effort The Living Daylights, before Western observers had seen the danger of their extreme religious motivation); the Khyber Pass was faintly reminiscent of 19th century colonials wars; experts on narcotics were aware that almost all Europe's heroin was produced from poppies grown in Afghan soil.
The invasion of Afghanistan by NATO and other countries in October 2001 changed all that. Initially intended to capture Osama bin Laden, it failed to do that; he would be captured and killed ten years later, in Pakistan. But the coalition did dislodge the Taleban from power and create a more inclusive and representative government, which has survived to this day.
For many of the people of Afghanistan, however, the 20 years since the involvement of NATO armed forces has simply continued an ordeal which stretches back at least to the Soviet invasion of 1979. A former US Special Forces colonel, Hy Rothstein, said that the coalition had allowed "warlordism, banditry and opium production" to flourish; a study at Brown University last year calculated that "157,000 people have been killed in the Afghanistan war since 2001. More than 43,000 of those killed have been civilians."
Rebuilding a society, let alone trying to inculcate in it a form of liberal democracy, is a difficult task. However, for some young Afghans, respite and a sense of hope has been created with the practise of traditional arts and crafts like painting and calligraphy. In many Afghan cities, especially the capital Kabul, walls and barriers are often covered in depictions of the violence and terror which have stalked the lives of the inhabitants for 20 years.
Afghanistan has one of the highest proportions of young people in the world; more than 70% of its population is under the age of 25. It is particularly important, therefore, that the youth are able to put the past behind them, absorbed rather than forgotten, and try to contribute in a spirit of optimism to the future Afghanistan could have. There are signs of vigour.
In December last year, a group of 60 young artists—boys and girls—attended a modelling event in Kabul to find Mr and Miss Afghanistan 2020. Afrasiab Arabzada, one of the organisers and a fashion blogger and influencer, said it was a serious exercise and the young participants "should be trained and introduced to the modelling world as well as to TV series and the movie industry in Afghanistan". It is perhaps encouraging, and a sign of the country's progress, that the Taliban condemned the event, denouncing its "obscene Western culture" that "trampled all religious and Afghan values".
Elsewhere, students of all ages in an arts centre in Kabul talked to journalists about the transformative power of their work. Zubair Ahmad, an 18-year-old who dreams of a career as a calligrapher, said "An artist or a calligrapher needs security to work in a peaceful manner". More plainly, nine-year-old Dunya said "I want to be a good calligrapher and artist, I want to write for others, we need peace".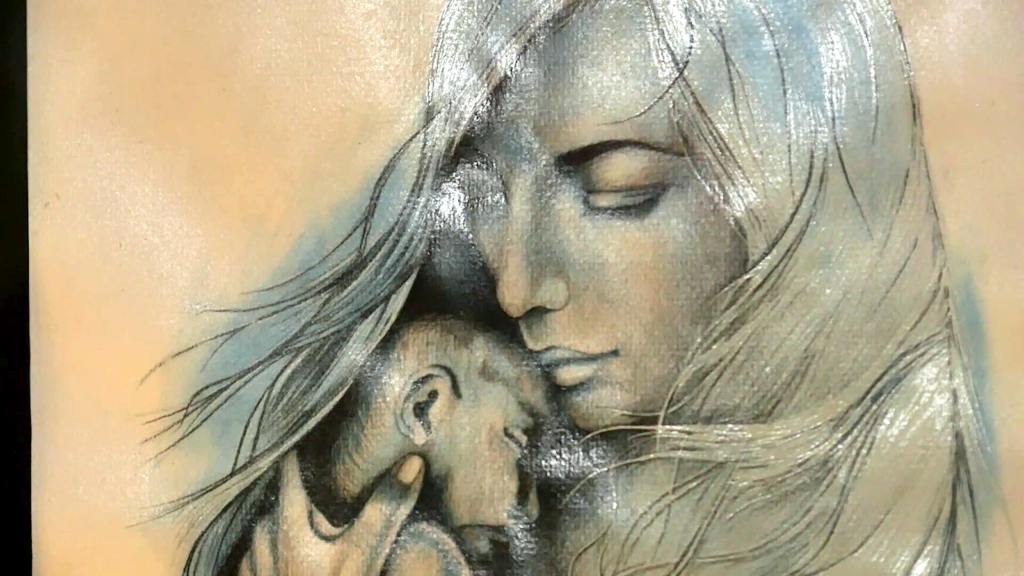 Martin Amin Rahmani, executive director of the Afghanistan-US Democratic Peace and Prosperity Council, told CulturAll: "It is no surprise that Afghanistan's youth are leading a resurgence in the arts. Painting, music, poetry, dance and several other art forms are part of the fabric of Afghan society and have long been a part of daily life. Free to express their creativity in a democratic system, and connected to their peers and the world through social media, Afghan youth are showing the world an inspiring new perspective about life in Afghanistan."
There are those who stand ready to help. Last November, a conference convened by the Finnish government pledged $12 billion in aid over the next four years for Afghanistan. The United States alone will deliver $600 million in 2021, subject to the progress of peace talks, while Germany will donate $500 million. The proportion of that which filters through to arts and culture is tiny, but financial support is not what the creative community needs most of all. What is crucial is stability, security and peace: peace to get children back in schools and surround them with their peers in a warm and encouraging environment, peace the plan for the long term. Peace, one might say, to think. Delivering that is the real challenge for Afghanistan's foreign patrons.