CulturAll Policy Editor Eliot Wilson looks at the challenges and opportunities ahead for the new secretary of state at the Department for Culture, Media and Sport
At the beginning of February, there was a cabinet reshuffle which involved changing the roles and responsibilities of some government departments. The ministry in charge of arts and culture policy, the Department for Digital, Culture, Media and Sport, lost its digital remit to the new Science Innovation & Technology department, having held the titular responsibility since 2017. It had never been a wholly comfortable fit, as I wrote in City AM a year ago: 'DCMS' was too small in size and budget, and too lacking in Whitehall clout to deliver the kind of policy momentum which the digital economy brief required.
Trying to delineate 'digital' policy is extremely challenging. Clearly telecommunications, for example, was comfortably captured within the media brief, but issues like cyber security and supporting the development of digital markets might find more suitable homes elsewhere. But drawing dividing lines in Whitehall is never easy and compromises always have to be made; equally, there will always be interest groups lobbying in both (or more) directions of a potential decision. The logic behind the new arrangements seems to be that the Department for Science, Innovation and Technology will allow close co-operation across the field of creating and developing systems and technologies, while a slimmed-down DCMS will allow a sharper focus in supporting the creative industries, heritage and sport.
Cynics could be forgiven for reading into the government's new arrangements a more crudely commercial element in DCMS policy. When the department was streamlined in February, Downing Street stressed the important of "culture, media and sport to the economy", while the new secretary of state, Lucy Frazer, noted on her appointment to the position that it was "the home of some of the most exciting and fastest growing parts of the UK economy". This is not wholly unreasonable, as the creative industries employ nearly 250,000 people.
The priorities facing a new and more tightly focused department include the future of Channel 4, the Online Safety Bill, the future of stolen, confiscated and other artefacts in museums and the more conceptual issue of artistic freedom, freedom of speech and depictions of other cultures in the creative industries. Frazer, a commercial law barrister and King's Counsel by profession, has no particular experience in the culture and arts field but has proved an able enough minister across a number of departments, quick-thinking and able to learn a brief. That may be as important as anything else, given the breadth of the portfolio she had been handed. She and her senior officials will also have to be flexible and open in dealing with other departments, given the division of some areas like creative technology and research and development among several different parent departments. It has, however, been noted despairingly that Frazer is the 12th secretary of state in this position since 2010.
To give Frazer her due, she has certainly created the impression of activity and diligence, not least through social media. On only her third day in post, she visited the National Gallery, especially admiring Holbein's 1533 masterpiece The Ambassadors, and noting, very much on message, that the institution is "not just one of our global assets, but also doing great work within schools and with regional museums across the country". Hosting a 350-nation summit on Olympic participation the following day, she affirmed the UK's position that Russia and Belarus should be prohibited from competing while the war in Ukraine continues. She has also attended the Brit Awards and the BAFTAs, spoken to legendary midfielder Jill Scott about women's football, highlighted the importance of library provision and visited the set of Coronation Street.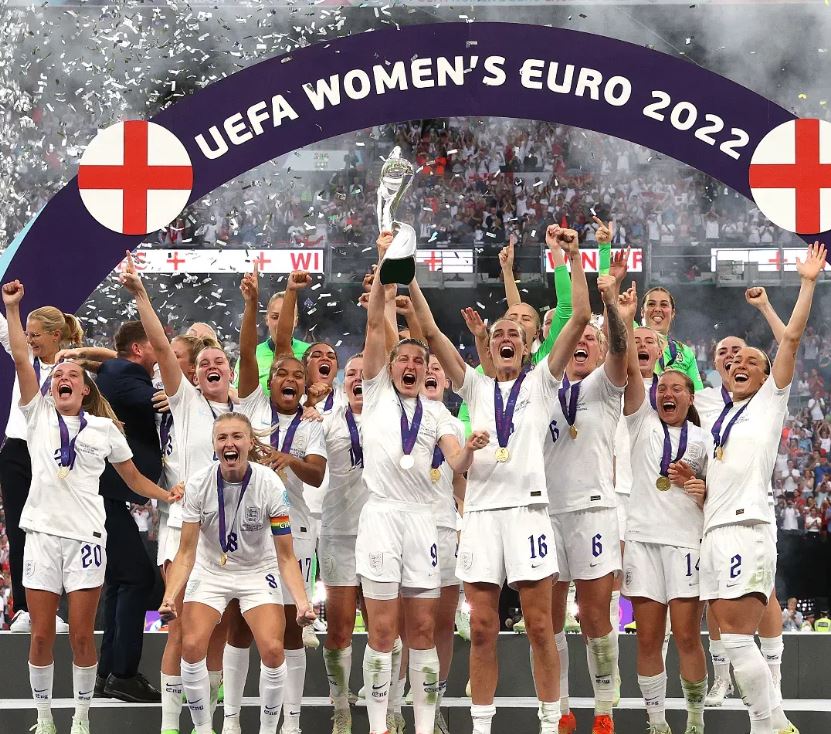 Ministerial careers are not made by social media alone. Frazer oversaw the publication of the White Paper A Sustainable Future—Reforming Club Football Governance in February and must now absorb the responses from stakeholders and interest groups before she decides how to proceed. There may well be legislation to implement elements of the White Paper in the King's Speech at the beginning of the new parliamentary session this autumn. The membership of the Creative Industries Council (CIC), a forum for government to engage with the industry on issues like access to finance, skills, export markets, innovation and intellectual property, will be key. As is Frazer's pledge to publish a "sector vision" within a few months, outlining the government's medium-term approach to the creative industries, which follows a major speech by the CIC's co-chair, Sir Peter Bazalgette, in April.
In addition, Frazer had won some praise for the long-awaited publication of a White Paper on gambling. High Stakes: Gambling Reform for the Digital Age was issued in April and concentrates on greater consumer protection and increasing safeguards for children and young people. Many of the changes can be implemented in short order by the Gambling Commission, and the government hopes that significant progress will have been made by summer 2024, but there will also be changes to legislation and regulations which will take more time.
Another major piece of work is represented by the draft Media Bill, which was published in March. This essentially reforms the regulation of public service broadcasting and on-demand programme service, and addresses the long-term sustainability of Channel 4; however, the concept of privatising Channel 4, to which the last-but-one secretary of state, Nadine Dorries, was committed, has been abandoned. The draft bill will now be scrutinised by the House of Commons Culture, Media and Sport Committee, which has just had a new chair elected: Dame Caroline Dinenage, Conservative MP for Gosport and a former minister for digital and culture.
DCMS is a small department with modest spending clout, but it covers a broad remit and often its policy responsibilities can have a direct impact on the world around people. Frazer and her team have to deal in the near future with how Channel 4 works, how the internet is regulated and the way football works, all of which matter to people on an immediate level. And there is a distinct time factor: assuming a general election in the summer or autumn of 2024, there are the few months left of this parliamentary session until around the end of September, then probably a final session from October to around June or July next year. The Online Safety Bill must be dealt with by the end of this session, and there may well be a flurry of last-minute compromises to make it acceptable to both Houses, then next session will likely see DCMS have to steer a football-related bill and a revised media bill through Parliament, as well as potential legislation on gambling.
Lucy Frazer has got off to a promising start in charge of the new, slimline department. She has been busy and has been sure to signpost all that activity, and seems to have an instinct for approachable, genuine but not crass social media (from which many other politicians could learn). She is intellectually able and articulate, and, like any successful barrister, can master subjects quickly and with authority. But the next 18 months will be hard work, especially in straitened economic circumstances, and she has a lot to do on several fronts. But it would be unfair to say that her first three months in post have not begun with cautious optimism. Everything remains to play for, if she is to make a serious impact on her ministerial responsibilities.
Eliot Wilson is Policy Editor for CulturAll